Picture: The triplets
by Matt
(Boise, Idaho)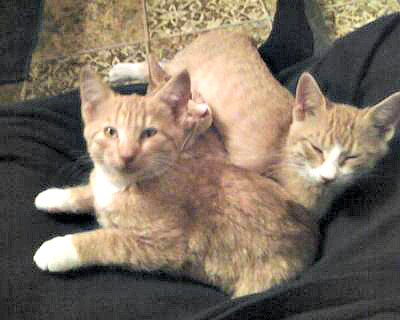 This is a picture of our three baby kitties. Tiger is in the foreground, Harmony is in the middle, and Louis is on the right. They are about 3 months old in the photo.
Join in and write your own page! It's easy to do. How? Simply click here to return to Pictures of Cats.
Want More Kitties in Your Inbox?