Oscar from Valparaiso
by John
(Valparaiso, IN, USA)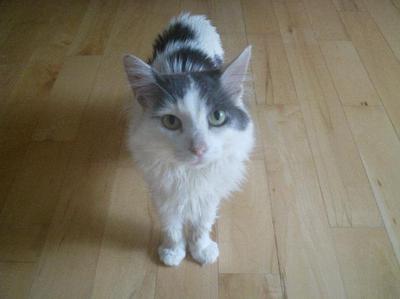 We adopted him on 4/22/2000 from a no-kill animal shelter. With me, it was love at first sight-allergies be damned!


My baby boy died on 11/11/2015, from kidney failure. I'm still having a tough time of it. I loved all 6 pounds of this little guy. I only hope the Rainbow Bridge is real.
Want More Kitties in Your Inbox?