My little tortie Cynder
by Cheryl Williams
(Livermore, CA)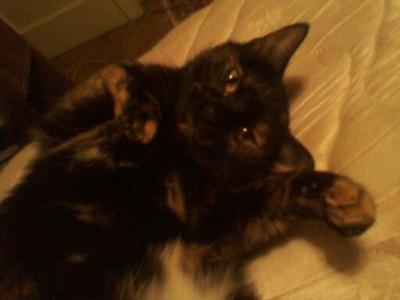 She is my constant companion. She picked me almost 4 years ago. She's funny, loving, weird, and her favorite sport is fetch. You throw her mouse and she will go get it and then she will bring it back.
Join in and write your own page! It's easy to do. How? Simply click here to return to Pictures of Cats.
Want More Kitties in Your Inbox?