My beautiful Abbie is as sweet as she is beautiful
by Tamara
(Halifax Nova Scotia Canada )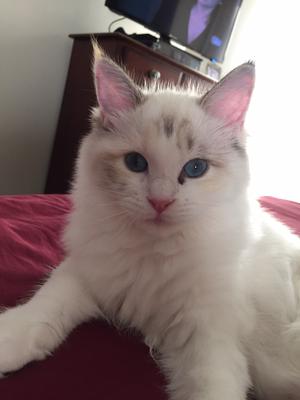 This is my beauty queen. She is 38 weeks and so loving and affectionate. She fills my life with joy, and she is such a good friend.
Join in and write your own page! It's easy to do. How? Simply click here to return to Cat Breed Pictures.
Want More Kitties in Your Inbox?