Memorial for Ally, Sasha, Skye and Jagger
by Karen
(New York)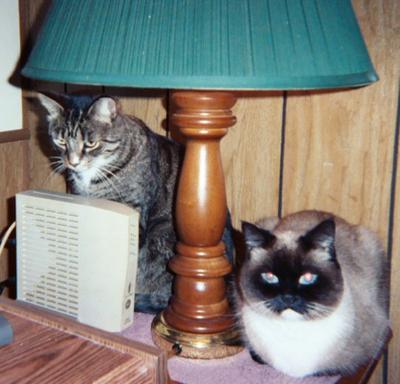 Jagger (tiger) & Skye
This memorial is for all the cats I've lost over the years: Ally, Sasha, Skye and Jagger. The 1st lost was Ally, 8 years ago, down to the most recent, Jagger just 6 months ago.

They all hold very special places in my heart. I love them so and miss them all terribly. They took pieces of my heart when they were called to the Rainbow Bridge. Moody Ally, floppy love Sasha, prissy Skye and world's cuddly cat, Jagger - I'll see you all again some day.
Want More Kitties in Your Inbox?