Cat Name Monty from Ireland
by Lisa Mckenna
(Ireland)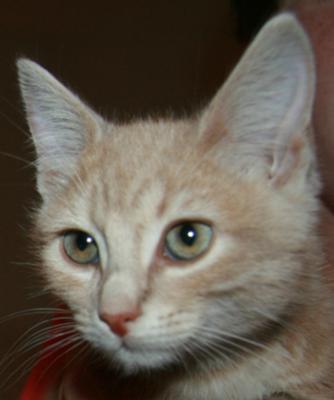 Is my boy. He is a champagne ginger, 8 months old and a rescue cat, he doesn't like to be stroked that much but that's fine, I love him just the way he is. x


Editor's note: Thank you, Lisa, for sharing that picture of him with us! My, what big ears he has! And he's very handsome with his tabby markings. I'm glad you rescued him!
-Kurt
Join in and write your own page! It's easy to do. How? Simply click here to return to Cat And Kitten Names.
Want More Kitties in Your Inbox?