Cat Name Daffy
by Brooke
(PBG, FL)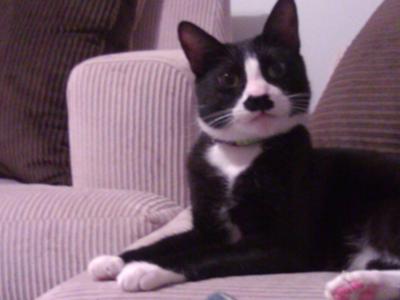 I was looking for a cat that sparked instant curiosity. When a co-worker offered him to me I jumped at the chance to have him for my own.


He is very playful and easily out wits my Yorkie Spike. I love how lucky I was to find him ;)
Editor's note: Thanks for sharing, Brooke! He's very handsome in his tuxedo. I'm glad you found each other!
-Kurt
Join in and write your own page! It's easy to do. How? Simply click here to return to Cat And Kitten Names.
Want More Kitties in Your Inbox?