Cat Memorials: Other Sites Offering Pet Loss Support
These sites offer cat memorials, pet loss support, and grief counseling for those who have lost a beloved pet cat.
After you've created your tribute at the Rainbow Bridge for Cats page, you can create additional memorials for your cat on these other sites, or get support from others.
As of this writing, you can create cat memorials at the following sites: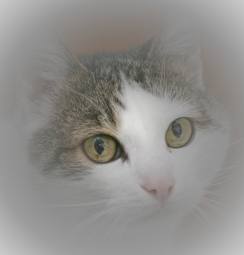 The Pet Loss Grief Support Website

Petloss.com is one of the oldest sites offering pet loss and grief support, including a Monday Pet Loss Candle Ceremony.
Ask The Cat Doctor
Dr. Neely has a page where you can leave a tribute to your kitty.
Pet tributes at Pet Loss Matters
At Pet Loss Matters, you can create a tribute to your cat, share your pet loss stories, and offer your thoughts on Rainbow Bridge.
Cats.About.com's memorial pages
You can submit your photo here and create a tribute to your cat.
---
Pet Loss Support Resources
Pet Loss Support Hotline - The Cornell Feline Health Center offers a Pet Loss Support Hotline as well as a list of other grief support hotlines for pet lovers.
---
Rainbow Bridge

Cat Lovers Only
Want More Kitties in Your Inbox?