Achilles teaching his older brother how to party
by Cat J.
(Atlanta, GA, USA)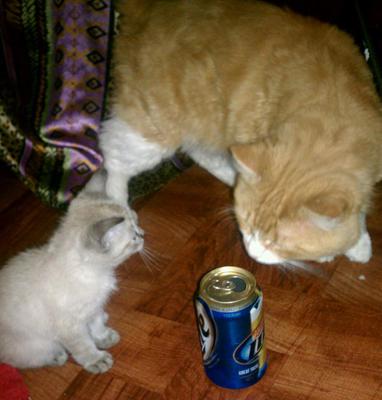 Party Time!
This is Achilles when he was about 2 months old. I was cleaning up after a party and I noticed that he was sitting by a beer can the whole time until his older adopted brother came to investigate.
Join in and write your own page! It's easy to do. How? Simply click here to return to Pictures of Cats.
Want More Kitties in Your Inbox?